Do You Need to Learn QuickBooks® Fast
(So You Can Get Back to Business Fast)?
QuickBooks is a great software tool that we love for small business bookkeeping. There are many ways to learn QuickBooks so that you can use it effectively in your business:
You can purchase a book.
You can take a course.
You can hire us for one-on-one customized training.
You can wing it and try to figure it out on your own.
The problem is, if you try to learn QuickBooks on your own, you might eventually stumble upon the best way to use it for your business, and you might not.
Speed Through Your Learning Curve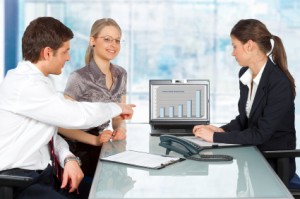 By far, the most time- and cost-effective way to learn QuickBooks is to hire a QuickBooks pro who is certified in the software. That's us!
With our QuickBooks knowledge, gathered across multiple years, multiple versions, multiple companies, and multiple industries, we'll help you speed through your learning curve so you can be productive fast.
We can tailor a training session to your exact needs. We won't spend time on what you already know; we'll cover the gaps you need filled in to help you use the software in the most effective and efficient way for your business.
Remote Workplace
We work remotely with our clients, leveraging clould-based tools to provide access to your books and supporting documents.
Technology is amazing, and will help you keep your training costs low.
Complimentary Consultation
It's comforting to have a pro available to contact when you need QuickBooks help. To set up a no-cost, no-obligation consultation, give us a call at (510) 773-2963 or email us at jody@fitbookspro.com today.